TEMPEST INC. >Courses > Introduction to E3 (Electromagnetic Environmental Effects )

On this site, we define "TEMPEST" as: Troublesome Electro Magnetic Problems and their Elimination STrategies
For more information, CALL US at (703) 836-7378.
.....
.....
......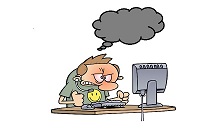 ......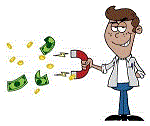 Introduction to Electromagnetic Environmental Effects ( E3 ).




1 day.

Unclassified




Duration: 1 day
Continuing Education Units: 2
( 1 for attending lectures, 1 for participation in demonstrations. )
Equivalent to 20 Professional Development Hours (PDH) per Pennsylvania Engineering Act 25 CE section 4.2


This course is an Introduction to:
Electromagnetic Compatibility (EMC);
Electromagnetic Interference (EMI); Electromagnetic Pulse ( EMP ); High Altitude Electromagnetic Pulses ( HEMP )
and the other natural and man made Electromagnetic Phenomena that can disrupt or destroy your communications, data, electrical power, and otherwise cause havoc to any advanced nation. Due in part to the Wireless Revolution, electromagnetic environmental effects (E3) are increasingly becoming a widespread concern. As more devices produce intentional and unintentional radio signals, they increasingly interfere with each other. This is known as Electromagnetic Interference (EMI), an important part of the general field of Electromagnetic Environmental Effects (E3). The devices will not work together by accident. They must be specially designed to be compatible, that is: to prevent Electromagnetic Interference (EMI) and achieve Electromagnetic Compatibility (EMC.) Originally limited to the shipboard, aerospace, and missile fields, concerns about Electromagnetic Environmental Effects and Electromagnetic Compatibility can now be found in offices, communication centers, hospitals AND BANKS.

OBJECTIVE
This course covers the basic concepts and terminology of Electromagnetic Environmental Effects and Electromagnetic Compatibility, along with an overview of current military and civilian practices. It provides practical advice on ways to prevent Electromagnetic Interference (EMI) and achieve Electromagnetic Compatibility without technical or administrative "overkill." Participants will gain an unusually broad overview of current world wide commercial and military EMC practices. They will gain the knowledge necessary to make practical and intelligent decisions regarding the design, acquisition, testing, troubleshooting and life-cycle management of electromagnetically compatible systems.

WHO SHOULD ATTEND
This course is specially designed for non-technical decision makers involved in the production, acquisition or management of Information Technology (IT), computers, communications, instrumentation, robotics, or other electronic devices. E3 engineers can also benefit from the unusually broad range of topics covered in this short, practical course. Presented with many of the most widely used E3 tools readily at hand, this course illustrates basic E3 concepts in an effective, easy-to understand manner. COPYRIGHT 2021 BY TEMPEST INC. all rights reserved.

PROPRIETARY.

COURSE OUTLINE:

Introduction to E3 (Electromagnetic Environmental Effects)

Introduction
Demonstration of an Electromagnetic Interference (EMI) problem

Basic Concepts
Emissions
Susceptibility
Radiation
Conduction
Electrostatic Discharge
Attenuation
Shielding Effectiveness
HEMP
HERF
TEMPEST
Health Hazards (RADHAZ)
Hazards of Electromagnetic Radiation to Ordnance (HERO)

Testing Procedures
Military Standards
Commercial: FCC and European
Canadian, Australian, and others
Measurement Methods
Calibrated and Substitution measurements

Tools of the Trade
Tunable Receivers
Spectrum analyzers
Antennas
Line Impedance Stabilization Networks
Shielded Rooms
Open Area Test Sites
TEM Cells
Network Analyzers
Destructive Testers: Electrostatic Discharge Guns and Pulse Generators
Frequency Counters, synthesizers, and impulse generators

Terminology
What is a "decibel"?
Electric fields, magnetic fields, and plane waves
Broad Band and Narrow Band units

Current EMC Standards
MIL-STD-461F
FCC Part 15
89-336-EEC (Europe)
Legacy Standards

Managing for E3 and EMC
Test Management: How to get the best, most effective test for your money
Practical Scheduling
Avoiding "Launch Fever"
Other Common pitfalls
The Control Plan
Measurement accuracy
Designing an effective test
Certification Programs
Future trends

COURSE COORDINATOR AND LECTURER
The Lecturer for this course is the president of TEMPEST INC. He has a Masters Degree in Electrical Engineering, is a Certified Electromagnetic Compatibility Engineer, a Certified Electrostatic Discharge Control Engineer, and a Certified TEMPEST Professional, Level II. His broad range of experience in Electromagnetic Environmental Effects covers the military, aerospace, commercial, automotive, and medical fields. He has written three books and was awarded three patents in this field.

PROPRIETARY.