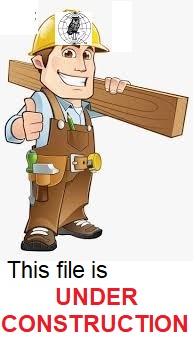 TEST PREPARATION COURSE FOR E3 PROFESSIONALS
( E3 PREP COURSE )
General description:
This Premium, UNCLASSIFIED course is specially designed for professionals working in
those branches of electromagnetics now called ENVIRONMENTAL ELECTROMAGNETIC EFFECTS (E3).
In E3, questions about HOW to do testing and design are readily answered using common sense.
The answers to WHY we do things this way are not widely known.

Most military an industrial E3 standards do not contain a RATIONALE.
A RATIONALE is a separate document explaining WHY those " RULES "were imposed.
Without knowing WHY, E3 professionals are left to memorize a lot of " RULES " that are easily forgotten
in practice and on Certification tests.

If you understand WHY these " RULES " exist, it is easy to recall them quickly and accurately when you need them
without depending on a lot of unreliable brute force memorization.

So, for example, if someone asks you:
"WHY do we have to use complicated units like dBuV/MHz?"
and your only answer is: Because it says here we gotta do it.
....then you need this course.
The Author and Instructor of this course is a:
Certified Electromagnetic Compatibility Engineer: iNARTE Cert. # EMC-000544-NE
Certified Electrostatic Discharge Control Engineer: iNARTE Cert. # ESD-00143-NE, and a
Formerly Certified TEMPEST Professional, Level II (1998- 2018)
He has a:
Master of Science in Electrical Engineering ( Communications )
from George Washington University, Washington DC 1980
And a:
Bachelor of Engineering*, Electrical Engineering
( awarded for completing 12+ Engineering credits beyond the BSEE. )
Manhattan College, Bronx New York 1966.
He also has a large amount of successful experience in several of the fields that are now commonly referred to as: "Environmental Electromagnetic effects" (E3).
He has also been widely and repeatedly recognized as a very competent and effective instructor.
WE USE A SIMPLE AND RELIABLE INTERNET MEETING SERVICE TO PRESENT THIS UNCLASSIFIED COURSE TO YOU AT NO ADDITIONAL COST.
YOU WILL NEED:
A COMPUTER WITH INTERNET ACCESS AND THE WINDOWS 10 OPERATING SYSTEM;
A MICROPHONE AND SPEAKER (OR A HEADSET;) AND
A WEBCAM ( THIS IS OPTIONAL.)
WE USE SPECIAL PRESENTATION TECHNIQUES THAT WE PIONEERED AND DEVELOPED. SPECIFICALLY FOR THIS PURPOSE.
USED TOGETHER, OUR MEETING SERVICE AND OUR SPECIAL TECHNIQUES FORM A POWERFUL, VERSATILE, AND RELIABLE, TOOL THAT HAS PROVEN ITSELF REPEATEDLY IN WORLD-WIDE USE.
SOME UNIVERSITIES, SCHOOL SYSTEMS, AND WOULD-BE COMPETITORS ARE FINALLY TRYING TO OFFER " ON-LINE TRAINING," WITH VARYING DEGREES OF SUCCESS. THEY ARE JUST BEGINNING TO CONSIDER THE PROBLEMS THAT WE SOLVED LONG AGO.
WE ARE PROUD TO SAY THAT WE HAVE ALREADY USED THIS SYSTEM FOR SEVERAL YEARS, PROVIDING UNCLASSIFIED HIGH QUALITY ADVANCED TECHNICAL EDUCATION TO THE U.S. ARMED FORCES AND THEIR CONTRACTORS ALL OVER THE WORLD.
OUR SYSTEM WORKS. TRY IT!
TOPICS COVERED
Logarithms
How logarithms were invented
Why use deciBels?
dB conversions


Emissions and Suceptibility
electric fields
magnetic fields
plane waves
power line conduction
signal line conduction
TRANSDUCERS
ANTENNAS
Probes

Measurement methods
Calibrated measurement
substitution measurement
Measuring shielding effectiveness
Relative measurements

The Superheterodyne receiver
Other Receivers.
Checking the equipment
Bandwidth
Minimum Discernible Signal
Detection system Sensitivity
Substitution sources
Impulse generators
Signal generators
Antenna factors

SPECIAL SKILLS needed to pass E3 Tests
How to make fast and accurate E3 calculations without a calculator
Sample test problems