TEMPEST INC. >Courses > Shielded Enclosures.

On this site, we define "TEMPEST" as: Troublesome Electro Magnetic Problem Elimination STrategies
ARE YOU ABOUT TO BUILD OR BUY A SHIELDED ROOM??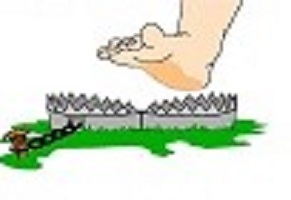 * AVOID THE MOST COMMON PITFALLS
* SAVE TIME
* SAVE MONEY!
* GET A GOOD, SOLID LONG LASTING ROOM THAT WILL HOLD ITS VALUE AND GIVE YOU MANY YEARS OF TROUBLE-FREE SERVICE.
RF Shielded Rooms
Also Known As: Electromagnetically shielded enclosures", "Sensitive Compartmented Information Facilities (SCIFs) ", "Faraday Cages," "Anechoic Chambers"
"WALK IN Shielded Enclosures" ( in Canada)
<"cuartos blindados", "Jaulas Faraday" (in Spanish ), "Les Cages Faraday," (in French)

An UNCLASSIFIED one day course PRESENTED ON-LINE.
For more information, call us at: (703) 836-7378


ABOUT THE INSTRUCTOR: CLICK HERE

At first glance, building an electromagnetically shielded room seems to be just another construction project. It is far from that. Shielded rooms involve a unique combination of construction and electronic assembly skills that only a few firms possess. Without some background in this unique technology, purchasers can find themselves with shielded rooms which, while they may be solid and attractive, also have many electromagnetic leaks. Finding and fixing those leaks can be a slow and expensive proposition.

OBJECTIVE
The objective of this course is to help participants avoid the most common technical and contractual pitfalls that are involved in the acquisitiion, use, maintenance, and life-cycle management of electromagnetically shielded rooms.
This course will help buyers obtain well designed, long lasting shielded rooms quickly and economically. All participants will gain the knowledge necessary to make rational and intelligent business decisions regarding the design, contracting, construction, testing and maintenance of these unique structures.

WHO SHOULD ATTEND
This course is technical in nature, but no extensive engineering education or experience is required. Those involved in the acquisition, installation or management of shielded rooms will find that this one-day course will save them many times its modest cost.

Continuing Education Units: 2
( 1 for attending lectures, 1 for participation in lab work. )
Equivalent to 20 Professional Development Hours (PDH) per Pennsylvania Engineering Act 25 CE section 4.2
COPYRIGHT 2021 BY TEMPEST INC. ALL RIGHTS RESERVED